Trash Compactor Kitchen Gadgets
Item # 1394401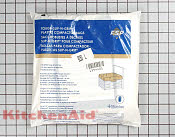 Tough Slip-N-Grip plastic compactor bags. 15 white bags with ties. Patented design keeps bags from slipping. Tough 2.5 mil laminated plastic. Pleated at the bottom. Fits all 15 inch compactors, including Kenmore, Whirlpool, Kitchenaid and Jenn-Air brands.
OEM Part - Manufacturer #W10165295RP
Item # 1401995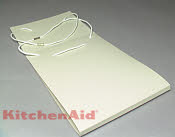 Trash Compactor Bag Caddy - Fits around trash compactor bag inside a 15-inch compactor. Features 'easy-grip' handles - an easier way to take the filled bag to the curb. Also makes a great carrier to bring in logs for the fireplace.
OEM Part - Manufacturer #13030RP